DESIGNING OF RRJ-95NEW-100 AIRCRAFT WITH REGARD TO CABIN NOISE REQUIREMENTS
Abstract
The work is devoted to the problem of designing aircraft according to the specified parameters of acoustic comfort of passengers and crew members. The initial data for the design of the aircraft are presented. The concept of acoustic design of the RRJ95NEW-100 aircraft based on the RRJ-95 prototype aircraft is considered. The issues of verification and validation of the calculation software used in the development of "digital twins" (acoustic simulation models) are considered, the main methods of visualization of the sound field in the aircraft cabin are presented.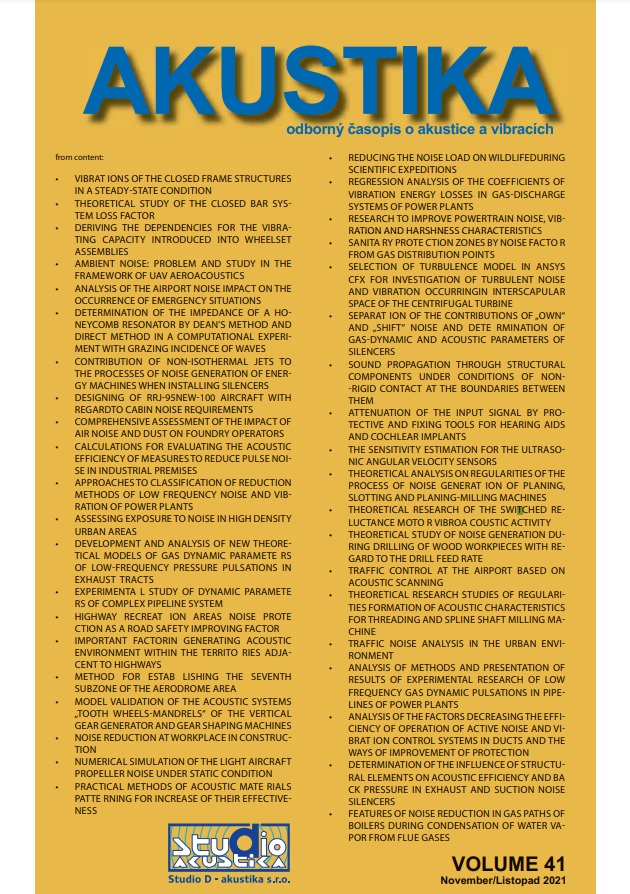 Downloads
How to Cite
Kuznetsov, K., Lavrov, V., Moshkov, P., & Rubanovsky, V. (2021). DESIGNING OF RRJ-95NEW-100 AIRCRAFT WITH REGARD TO CABIN NOISE REQUIREMENTS. Journal Akustika, 41(41). https://doi.org/10.36336/akustika20214134
License
Copyright (c) 2021 Kirill Kuznetsov, Vladimir Lavrov, Petr Moshkov, Victor Rubanovsky
This work is licensed under a Creative Commons Attribution-NonCommercial-NoDerivatives 4.0 International License.
Journal Akustika is peer reviewed journal indexed in Scopus database and
Web of Science.