ON DESIGNING IMPEDANCE TUBE WITH GRAZING FLOW
Abstract
The article considers the general issues arising in designing the experimental setup "Impedance tube with grazing flow",
the main structural units of the setup, and their purpose. It is given the basic requirements to be provided by the setup when testing samples of acoustic liners used in an aircraft engine. The choosing of the design parameters of the setup is based on the analysis of the known analytical solutions of the acoustics and gas dynamics, and on the numerical simulation of the grazing flow in the impedance tube.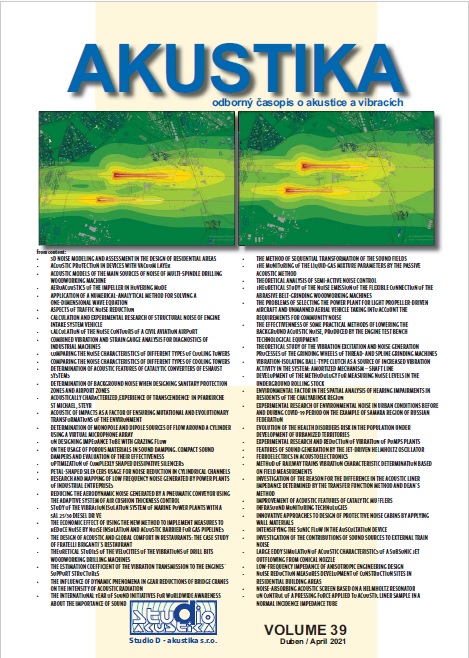 Downloads
How to Cite
Palchikovskiy, V., Khramstov, I., Kuznetsov, A., & Pavlogradskiy, V. (2021). ON DESIGNING IMPEDANCE TUBE WITH GRAZING FLOW. Journal Akustika, 39(39). Retrieved from https://journalakustika.com/index.php/akustika/article/view/42
License
Copyright (c) 2021 Vadim Palchikovskiy, Igor Khramstov, Aleksander Kuznetsov, Victor Pavlogradskiy
This work is licensed under a Creative Commons Attribution-NonCommercial-NoDerivatives 4.0 International License.
Journal Akustika is peer reviewed journal indexed in Scopus database and
Web of Science.