INFRASOUND MONITORING TECHNOLOGIES
Abstract
On the contrary, the infrasonic region of the spectrum is still under investigation. The first studies on the presence of airborne
infrasound go back to the end of the 19th century and its effects on the human beings have been investigated since the World
War II. This paper reports an overview of the technologies used to detect infrasound in different research fields, pointing out their pros and cons. System specification for urban area infrasound noise monitoring requires transportability, robustness, reduced dimensions to avoid large space occupation and low cost devices for a distributed monitoring.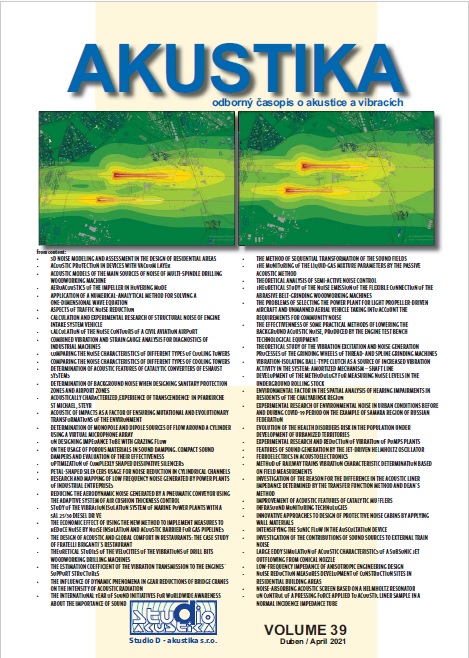 Downloads
How to Cite
Castro, F. L., Vasilyev, A., Larossi, S., & De Luca, M. (2021). INFRASOUND MONITORING TECHNOLOGIES. Journal Akustika, 39(39). Retrieved from https://journalakustika.com/index.php/akustika/article/view/30
License
Copyright (c) 2021 Fabio Lo Castro, Andrey Vasilyev, Sergio Larossi, Massimiliano De Luca
This work is licensed under a Creative Commons Attribution-NonCommercial-NoDerivatives 4.0 International License.
Journal Akustika is peer reviewed journal indexed in Scopus database and
Web of Science.