COMPARING THE NOISE CHARACTERISTICS OF DIFFERENT TYPES OF COOLING TOWERS
Abstract
Comparing the noise characteristics of natural draft counterflow cooling towers during their operation with dry cooling
towers at the same cooling capacity carried out. The difference in the reasons for the noise generation of natural draft counterflow cooling towers in comparison with dry cooling towers showed. A condition obtained for the pressure of axial fans for octave bands and for the sound level in dBA, when dry cooling towers emit sound energy more than natural draft cooling tower. It shows that dry cooling towers are noisier than natural draft cooling towers for the same cooling capacity.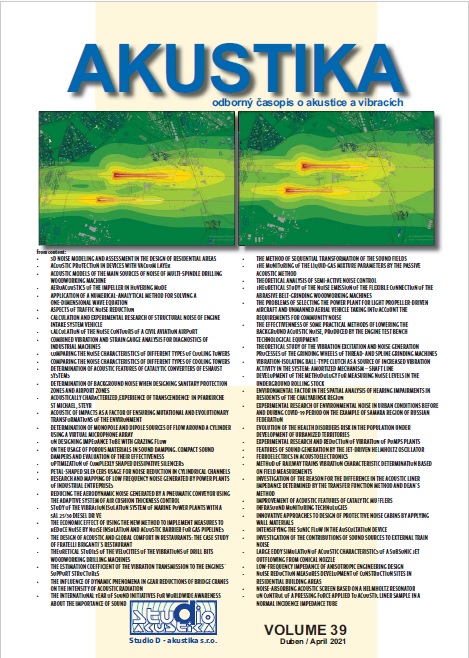 Downloads
How to Cite
Tupov, V., Taratorin, A., & Mukhametov, A. (2021). COMPARING THE NOISE CHARACTERISTICS OF DIFFERENT TYPES OF COOLING TOWERS. Journal Akustika, 39(39). Retrieved from https://journalakustika.com/index.php/akustika/article/view/16
License
Copyright (c) 2021 Vladimir Tupov, Andrey Taratorin, Ainur Mukhametov
This work is licensed under a Creative Commons Attribution-NonCommercial-NoDerivatives 4.0 International License.
Journal Akustika is peer reviewed journal indexed in Scopus database and
Web of Science.