CALCULATION OF THE NOISE CONTOURS OF A CIVIL AVIATION AIRPORT
Abstract
Major issues and statistical data of the noise impact created by air transport, namely civil aviation aircraft, are analyzed.
The main methods of reducing aircraft noise are considered. One of the methods of noise control and mitigation near the airports, namely 'noise contour calculations', is proposed for consideration. The description of the calculation method used and the calculation of the noise contours of the civil aviation airport are given. The civil aviation airport of one of the largest cities in Russia was chosen as a subject of research. As a result, maps of noise contours around the airport were obtained and information about the benefits of the data was provided.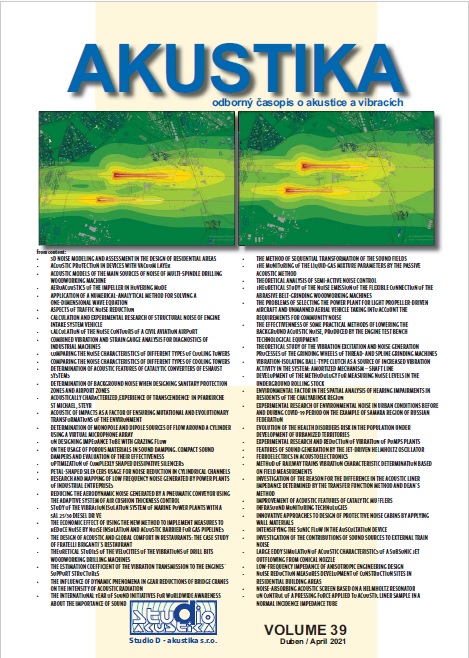 Downloads
How to Cite
Fiev, K., Shashurin, A., Butorina, M., & Ivanov, N. (2021). CALCULATION OF THE NOISE CONTOURS OF A CIVIL AVIATION AIRPORT. Journal Akustika, 39(39). Retrieved from https://journalakustika.com/index.php/akustika/article/view/14
License
Copyright (c) 2021 Konstantiv Fiev, Aleksandr Shashurin, Marina Butorina, Nickolay Ivanov
This work is licensed under a Creative Commons Attribution-NonCommercial-NoDerivatives 4.0 International License.
Journal Akustika is peer reviewed journal indexed in Scopus database and
Web of Science.