CALCULATION AND EXPERIMENTAL RESEARCH OF STRUCTURAL NOISE OF ENGINE INTAKE SYSTEM VEHICLE
Abstract
The article presents a developed research procedure for structural noise of the motor vehicle intake system. A finite element
model (FEM) of the inner and outer volumes of the body as well as its structure is developed. The calculation and experimental research results are given. The experimental validation of the calculation is performed.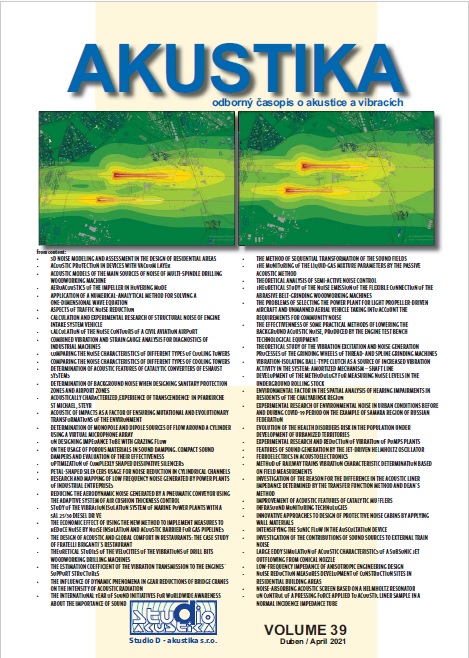 Downloads
How to Cite
Krutolapov, V., Rakhmatov, R., & Nadareishvili, G. (2021). CALCULATION AND EXPERIMENTAL RESEARCH OF STRUCTURAL NOISE OF ENGINE INTAKE SYSTEM VEHICLE. Journal Akustika, 39(39). Retrieved from https://journalakustika.com/index.php/akustika/article/view/13
License
Copyright (c) 2021 Vytaliy Krutolapov, Rakhmatdzon Rakhmatov, Givi Nadareishvili
This work is licensed under a Creative Commons Attribution-NonCommercial-NoDerivatives 4.0 International License.
Journal Akustika is peer reviewed journal indexed in Scopus database and
Web of Science.